PRODUCTS
CRAWLSPACE REPAIR
Crawlspace Liners
The most effective liner your can buy.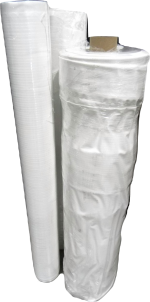 Crawlsshield Liner HD
Crawlshield Liner HD is a high performance encapsulation system designed to prevent moisture migration from the soil and walls into the crawlspace. It helps guard against mold, mildew, allergens, fungus, radon gas, methane gas, heat loss, wood rot, and overall degradation of the crawl-space.
Light bright storage space is made available
Prevent the growth of mold and mildew preventing unpleasant odors throughout the house
Protects homes framing from high levels of moisture which will destroy the very foundation of a homes framing
Significantly reduces radon in the home
Reduced odors, insects, and dust mites
Improved Indoor Air Quality
Crawlshield Liner is a a white, triple-ply, extrusion coated, virgin polyethylene membrane. It is manufactured using high-density fibers yielding the highest strength to weight ratio, tensile strength, tear resistance, bursting strength and puncture resistance of any product produced of its kind. Crawlshield Liner HD Barrier System is white in color providing a very bright. See diagram for an overview of the final installation.

Sizes available include 4 x 100, 8 x 100, 12 x 100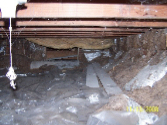 BEFORE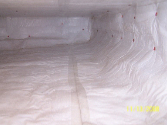 AFTER